There are so many things I know for a fact. Cheeseburgers are one of the single best food inventions in the history of the world. I enjoy cocktails. Cocktails are better when made with fresh ingredients. The cocktail is meant to be enjoyed outdoors and with friends. Mojitos the best cocktail ever invented.
I could continue to wax poetic about cocktails and how many beautiful ways to enjoy them there are. Homemade ingredients are the best. Fresh grown herbs and fruits, and veggies make them extra special.
Taking the time to make simple syrups, sweet and sour mix, and shrubs can elevate your home cocktail game. I have written about all of those homemade ingredients before; follow the links for inspiration.
I have also tried to grow everything from Basil to Mint. At that, I have failed miserably. There is no green thumb on my hand. But there is a friend in my life that has a beautiful mint patch in her backyard. A scissors and a little humility, and I end up with a handful of fresh mint.
What I did not realize going into the weekend was that Sunday was national Mojito Day! I headed out for some stealth mint grabbing and home to make a perfect cocktail for a hot, muggy evening with my current ability to acquire mint; the mojito was next level!
The mojito, created in Cuba's hot, humid tropical climate anywhere from the 1500s to the 1940s and '50s, said Ernest Heminway enjoyed the mojito as his favorite cocktail. When you taste the cocktail, it is made clear from the first sip—cool, sweet, and refreshing.
The following is my favorite recipe for the mojito. I also love to vary the drink from season to season with fruit. I have in the past used Strawberries, blackberries, mulberries, pineapple, and mango. When you muddle the mint, add your favorite ripe fruit and muddle that too!
Yesterdays was simply a traditional mojito with mint from a friend's garden; it was perfect!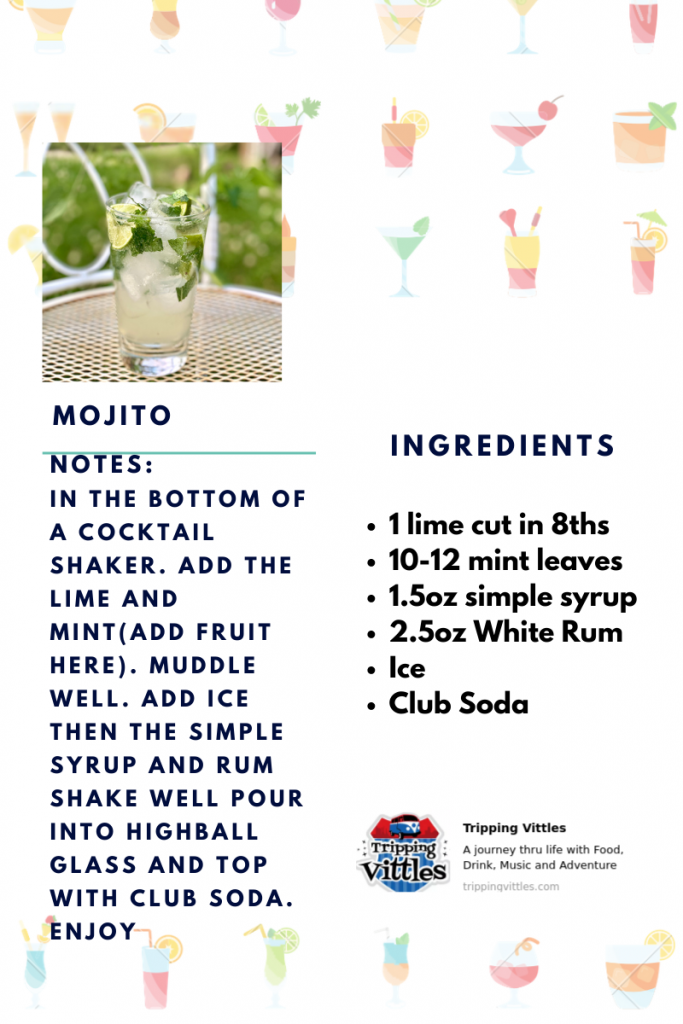 Follow this link to the items I use to create cocktails. This is my Amazon Page know that if you purchase I could make a little scratch. I thank you and happy cocktail creation.