If you are familiar with the show Friends, you will probably know what a moist maker is. A fantastic sandwich made for Ross by his sister after Thanksgiving.  Most of us have made a turkey sandwich after Thanksgiving, but how many have made The Moist Maker?
What came first, Friends or the Sandwich
Watching Friends on Netflix this past year I thought it would be fun to recreate. Closer to the holiday, I shared on Facebook a video of a guy making his version of the moist maker. I knew at that point I had to recreate the sandwich the way I would put it together.
We have a lot of Holiday season left, so be sure to make at least one of these delicious sandwiches. You will not regret it!
Please note the following is what I had for turkey day, you can make this sandwich with any of your holiday meals the moist part of the sandwich comes from a piece of bread soaked in gravy and put in the middle. Roast Beef at Christmas, Ham at Easter. Get creative and try a Hot Dog Moist Maker on the Fourth of July. There is no ending to the times this can be made as long as you have gravy and something to put between two slices of bread, you are good to go!!
THE MOIST MAKER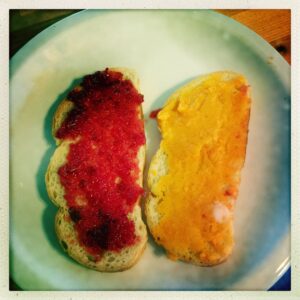 Cranberry Relish and Sweet Potato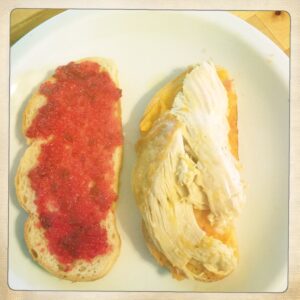 Add Turkey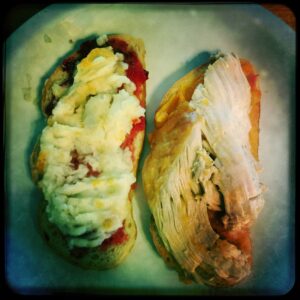 Spread on Mashed Potatoes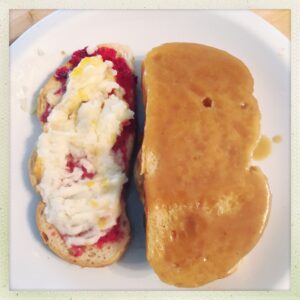 The Moist of the Moist Maker Gravy Soaked Bread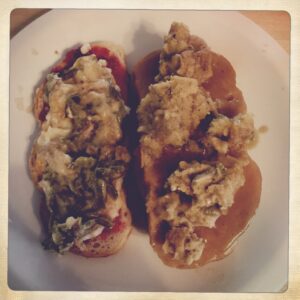 Stuffing and Green Bean Casserole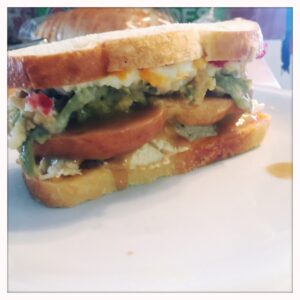 I Present to you The Moist Maker!!!!!!
One of the best sandwiches on the planet. It is reasonable to have leftovers at Thanksgiving, and it is reasonable to make a Turkey dinner any time during the year. I have made full turkey dinners to make this sandwich to eat over and over again.