I have agonized for 2 weeks now… My post count has gone down and I have had less time to create recipes and write for Tripping Vittles, What did I get myself into ?
Last year we committed to taking on the Church Camp Snack Shop. To tending it and serving the people of Camp Sychar for 10 days each summer. The "we" I speak of is a great group of people.  There is me the Foodie, Becky the decorator and David the artist. This is a shameless plug for Davids other profession Author. He wrote a motivational book about using his life work and training being a Navy Seal  to carry out anything you put your mind to in the civilian world.  Front Sight Focused  is a way to move forward on a goal using the methods of the Navy Seals. Yes it was a shameless plug but I love the book and I am using some of what he teaches today.
Plus there are so many worker bees putting time and energy into this project,  all of which "we" are grateful for.
I have written about Camp Sychar before. There was The First Rule of Tasty Party  where I broke down the rules of tasty party.  A fun thing we do every year at camp. If you have never had a tasty party you should. If you know the joys of a tasty party I want to hear all about it.
What did I get myself into?
Over the years Camp Sychar has become one of my most favorite and treasured 10 days out of the year.  I can reset my spiritual clock, spend 10 days with friends. Turn off the electronics and not drive a car or see the world outside of camp if I do not want too.  It has brought me closer to God and given me a sense of a simpler time.
I felt I could pay back by doing something for the camp and  the "we" from above have always had those what if conversations….
What if I won a million dollars?? Suppose that I ran the snack shop what would I do?  I can  change one thing at camp what would it be?   If I were the featured preacher what would my sermon be?  every camp we would muse about what we would do if…..
It's a fun game we all play it when you are at work( If I owned this company I would…) or watching the news on TV (if I won the lotto I would….) guess what?  One of our What If questions became a reality.  The camp asked us the "we" if we would like to run the snack shop and add a coffee shop to it. "We" said yes and the rest is history… well it's not history yet but its speeding at us like a freight train…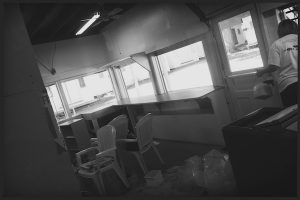 I am loving every second of this ride!
Yes I took on a lot of work. Yes it has not all been easy, no one wants to give to anything religious any longer. This is a musing…
We have become so polarized and not tolerant of those that are different.  So demanding everyone should  act a certain way(our way whatever that is) that people are opting out of doing anything deemed controversial by anyone.
Some how donating paper towels or cases of coffee to a religious organization has become a point of contention. I know some will see this as a war on Christianity it is not. You see the letters I get are blanket statements about what corporations say to any religious organization be it my Christian organization or something from a  Jewish, Muslim or Buddhist organization.
Corporations  are saying no because somewhere someone made a big enough stink that they have deemed that type of charity not worth it any more.  That just makes me sad. There is room for all of us…….Musing over
Despite the lack of donations by major corporations  I have some incredible friends and they have stepped in and filled some voids.  this is not a plea for donations I have a place I do that and it's not here this is just a sharing of what my experiences have been.
I have gotten to use my old food distributor skills again. I am living in my restaurant world and have to say that it has become difficult to do business with people. It has become a surprise when one of my 50 or 60 emails is answered.  Returned phone calls are even fewer and father apart. Setting appointments, the basics of what used to be doing business in food distribution are apparently a lost art form these days.. I have had to beg people to do business with me. All the while I am asking myself why?  …. and yes that was another musing.
I have created recipes for the  snack shop & coffee-house. In doing so I have come across some great products. I will be sharing recipes in future posts but here is a list of items I have in my home coffee bar you will see me use in future posts..
Coffee Bar Shopping List
A good Coffee Maker I have a Kurig and a Bunn its overkill to have two machines when you can have this one that is a Bunn and Kurig in one.
A good Coffee CupI have become obsessed with this cup.
Coffee I have my favorites depending on which pot I use for  K-Cups  Laughing Man for Regular Brew Café Bustello.
I like my drinks chocolaty this helps Sweet Ground Chocolate 
Only going to get worse….
The idea when I started Tripping Vittles was for a fun creative way for me to get out what I had inside about things. It has grown slowly but surly into a little more than that and my vision has become clear.
I have taken classes and learned more about the internet and web pages than I ever thought I could. Seriously I was like 10 and I went to computer camp at the University of Duluth and I never thought about programming computers again until I started Tripping Vittles.
I have beaten myself up because I was on a nice roll publishing and growing a following and then my plate filled and overflowed.   I had a light bulb moment. Tripping Vittles is about me and what I am doing and seeing in the world.  It's about sharing what I know and love… Food, travel, music and any other thing I find interesting.  I find Camp Sychar interesting and i love it so why have I not been sharing it? Because I was only talking about food but my life is so much more than just food.
The fight for my time is only going to get worse. I have a job to do at Antonio's Pizza(that pays the bills folks so that is top of the list).  This Blog is a living breathing part of me that I created it is my soap box and my apothecary wagon and my trunk filled with goodies.  Camp Sychar and the job of running the snack shop is another add on, I am juggling a lot and would not change it for the world.
Change…
All of this made me think what did I get myself into. When I started writing todays post I was going to try to explain why I had not published in over a week and why I did not have more recipes.  As I near  the end of this blog I can see that this experience is going to change me a bit and change Tripping Vittles.
We are on this ride together you come here and read what I write because you are my mom…..Bada Bump…..My friend or you saw something somewhere that led you here.  You may like my sarcastic wit or you may just laugh at my grammar.
I hope you keep visiting, following the evolution of Tripping Vittles.  Yes there will be short posts with just an up date and a photo of something cool.
There will be a review here or there of a restaurant or a place I visit. I said I would not do this but it just seems a natural progression.  My intention is to only share positive thoughts.  There is enough negative in this world me trashing a restaurant seems a waste of time.  I know how hard restaurant work is.  Some nights it just all falls apart and there is nothing you can do to get out of the weeds. The only way to make it right is to lock the doors, shut off the open sign and drink heavily.
There will still be recipes and stories.  I still want to bring people together over food and travel and music.  My life is about so much more than those things so Tripping Vittles will reflex my life.