How Buying A Tent to Escape lIfe has led me down a path with even more stories and life adventures.
I grew up going camping a lot! I did not always understand why we did it. Why would my parents want to load up the car and head over to Wisconsin or down to the St Croix for 2 nights? To the Rocky Mountains for 2-3 weeks seemed excesive especially as I became a teenager. It seemed like a lot of work and I was a brat and did not always want to go.
As I near My 52nd year I am starting to understand better and better my parents total need to escape life and sit by a fire, eat food made over a camp fire and just be away from everything and nearly everyone.
I had no idea when I started Tripping Vittles what direction it would take. I did not know I would be telling you about campsites the same way I would be telling you how to make simple syrup
When my dad passed away and my mom moved I inherited some camping equipment. Most of it is too old, not usable or needs updating. I have lugged that gear with me for the better part of 20 years and I have no idea why?
A need to keep touch with my Dad? A way to remember my youth? Probably a little of both but it has also served as a compass to direct me here. To this day and time to Tripping Vittles and the realization that Tripping Vittles is really another way to say living life. It is a work in progress. Like learning how to make the perfect poached egg or The best tasting Hot Chocolate.
This past weekend I added to my camping equipment collection and got a Coleman Tent 4 person Tent. More so I can Bring a friend or two along on my adventures. Sleeping in the back of my Ford Escape would take a level of intimacy not all are comfortable with! Spooning is not for the faint of heart!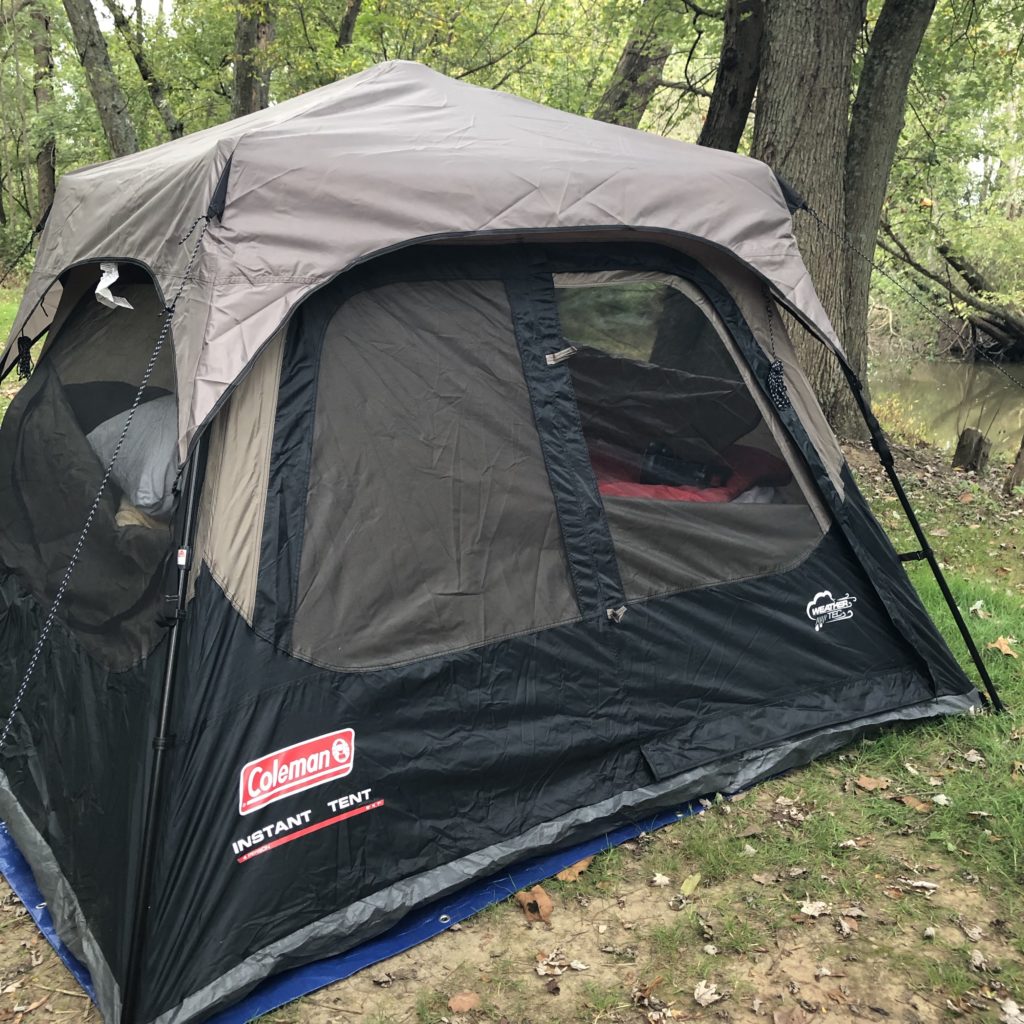 It will also make a great changing and Bike/Equipment storage room when I am out on my own. I did not know I needed that until I was on Lake Erie and the wind picked up and it rained a bit.
Camping and Adventure are just one more thing I can add to this Tripping Vittles Life. I hope I can see you out on the trail, in a campsite in addition to a restaurant or in a kitchen.