Tripping Vittles is about to make its first official trip. I will be Hitting The Bourbon Trail in a few days and taking you all with me. This is a quick post on my preparations for trip to the Bourbon Trail.
Hitting The Bourbon Trail
The Bourbon Trail is a place I have wanted to go since I moved to Ohio.  As I reintroduced Whiskey Wednesday in my last post and shared my love of Bourbon the next logical step seemed to be a trip to the Bourbon Trail.
I will have my mom along for the trip and we will be hitting as many distilleries as we can squeeze into three days.  The fun about having her along is first I get to spend time with her. Second is we know we both like bourbon but we both can stand to learn a great deal more about it. My Mom has a bit of a leg up on me as  she has drunk Bourbon longer and she was a chemist at Hamm's Brewery.  She understands the science behind it all. To keep this simple let us just say that chemistry was not my strong suit
Goal 1
I have always been a cocktail drinker so I have a goal for this trip and that is to find a Bourbon I can sip. My wish is to be able to sit in a chair with my feet up sipping Bourbon listening to music. Does that make me sound old or cool? Either way it is my goal.
Experts say that every person is blessed with a  different sense of smell and taste so there could be as many Bourbons as there are people.  The challenge is you have to search for what you love and what pleases the senses.
Goal 2
Learn more about food and how it pairs with Bourbon both as an ingredient and an accompaniment. In order to do this I have searched out some great places that pair food with Bourbon. The anticipation for  this part of the trip builds with each day and each bit of research.
Preparing
Obviously I need to check the weather and bring the right clothes. I also felt  like I needed to have a very basic knowledge of the process of making Whiskey.  I was gifted a great book that I felt could help me in preparing for hitting the Bourbon Trail.  This was the perfect time to delve into this book.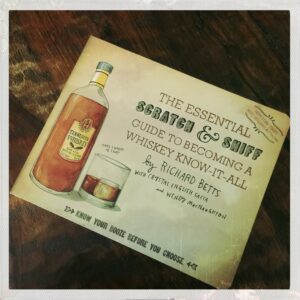 Yes it looks like a kids book,  yes it is scratch and sniff  like a kids book but it is geared very much to adults The Essential Scratch & Sniff Guide to Becoming A Whiskey Know-It-All . The book is  super informative and started the process of heading me towards the Bourbon I may very much want  to sip. Once you have read and smelled  the book there is a great chart in the back to help with what you towards the Bourbon or Whiskey you should taste and love.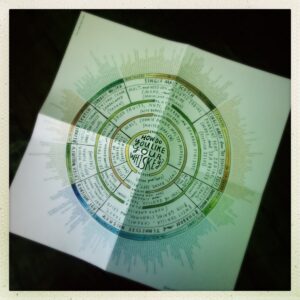 After following the chart I have tagged several of the Brands listed under my Whiskey preferences  for visits on the upcoming trip and I am well on my way of achieving goal #1.
This was my introduction to you all my readers on hitting the bourbon trail. Have  you traveled the trail? tell me your favorite places. Do you want to go along?  follow me through all my social media( see shameless plug below) If you work in any place on The Bourbon Trail let me know I would love to stop and see what you do! A huge part of Tripping Vittles will be getting to know people who live ,work and are different from myself. I am anxious to get started!
Shameless Plug
Up in the right hand corner of this web page are all the social media buttons for Tripping Vittles.  Go ahead and click on those so you can follow the adventures of my first official trip.  If you ever follow and  you end up buying something from that link I get a small bit of that.