I am obsessed with Jarritos. If you are unfamiliar it is a soft drink made in Mexico and it comes in a bunch of different flavors all fruity and delicious. It is best served icy cold right from the glass bottle.
I cannot pick a favorite flavor and you will see in this post and future posts just how much I love this drink. It will sound silly but the different flavors match well with food and can even blend with alcohol.
I got home from work last night and thought it is still hot and sticky out and I want something tropical. Well I do not really keep tropical in the house so I rummaged my cupboards and my fridge and came up with a bottle of Pineapple Jarritos and some Coco Lopez.( canned creamed coconut)That should suffice to make  bit of nummy.
Rum is the perfect mix with coconut and pineapple. I have a bottle of Vanilla Shipwreck Rum that I have had for sometime it should suffice.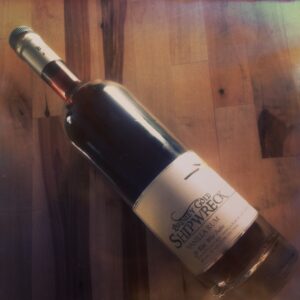 The following drink is more like a dessert than a cocktail or something to have with food. As far as food and Jarritos, Pineapple is my goto soda with cheese quesadillas. It is a super easy snack. I just slap a tortilla into a pan throw some cheese in, any cheese works add a little salsa, cover with another tortilla heat until bottom tortilla starts to brown flip do the same on other side. Cut in 1/4's and enjoy.
Now on to the main event Pineapple Jarritos with Booze.  I am calling this the Jarritos Colada. Make sure you have  cold Jarritos at all times. I find the cold brings out the flavors in the Jarritos in this case Pineapple.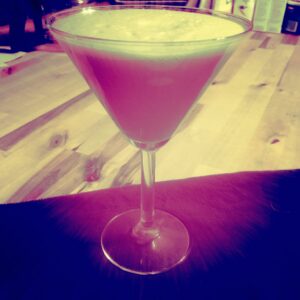 Jarritos Colada
2 oz Dark Vanilla Rum
2 Tbls Coco Lopes Cream Coconut
Bottle of Jarritos Pineapple
Combine the above in a shaker with ice and shake till you can't shake anymore. Pour into martini glass. Fill the rest of way with the Jarritos Pineapple. If you are serving in a big martini glass it will be about half a bottle. If you do not have a martini glass never fear this drink is good on the rocks too.