Market Mondays, Royal Cottage Princess Pineapple Coconut Jam This is our First Market Mondays of the 2021 Farmers Market season.
Royal Cottage is one of my favorite Vendors. Katherine is super friendly, and her creativity when it comes to jams, butter and chutneys is next level. In addition, she is a black woman-owned business. She uses the freshest of ingredients. You can taste the love that goes into her products.
I find a kinship with Katherine in that her business has also suffered the same ups and downs of the Covid glass shortage, and it is still complicated to navigate these waters. So remember, if she is out of something, be kind these are challenging times for little producers. Also, if you are already a customer, do her a solid and bring back her glass jars when you finish her delicious products. You have no idea how this could help out a small business.
I wish I could do what she does. The ability to get the flavors of the items she creates layered so ideally is an art. Her Strawberry Jalapeno Jam, you can taste both flavors equally; neither overpowers the other. It is magical.
But the item I'm here today to tell you about is her new Princess Pineapple Coconut Jam. It is in one word wonderful!
The pineapple takes the lead, but then you get this lovely coconut to follow through. I ate it on toast to start.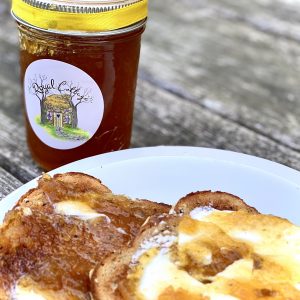 When I tasted it, I knew I had something fun to make, in mind that goes with the hot day we are enduring and a BBQ grill. I had a Tier 3 heritage products( also a market vendor in Westerville) pork tenderloin, so the marinading commenced.
Super Easy Princess Pineapple Coconut Marinade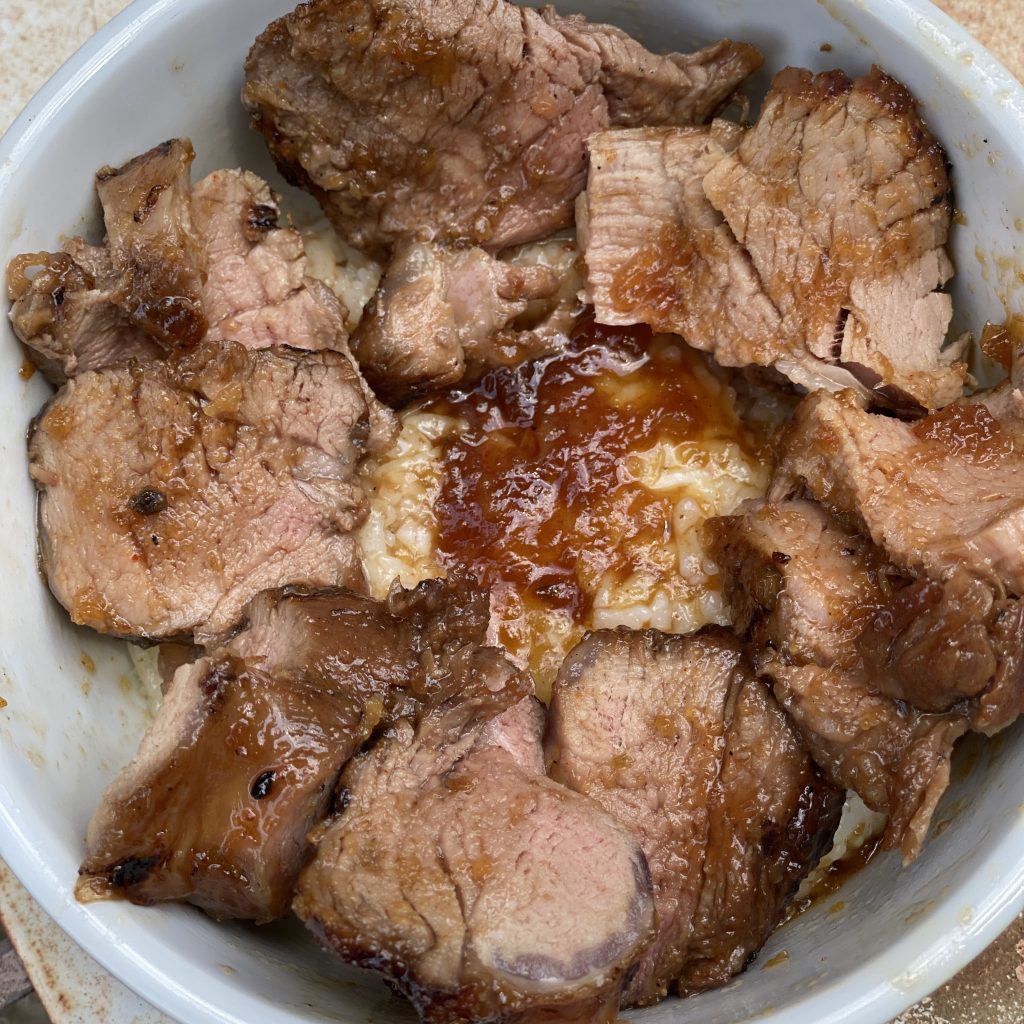 I served this with some sticky rice. I finally found something to cook in my instapot! But that is a story for another time—the trials and tribulations of owning an instapot.
Be sure you check out the Facebook and Instagram pages of Royal Cottage to see if they are at a farmers market near you. If you are not in Ohio, follow this link to their website and get you some!
#royalcottagejams #trippingvittles #columbusohio #framersmarkets #supportsmallbusines